If you have recently bought a 4k monitor, you may have noticed your Adobe software shrinking to an annoyingly small resolution.
This happened to me in Adobe Photoshop and Illustrator and made designing websites a pain.
Fear not, there is a very quick and simple fix!
In Windows 10, go to the .exe file location, right click to bring up the menu and then click "Properties".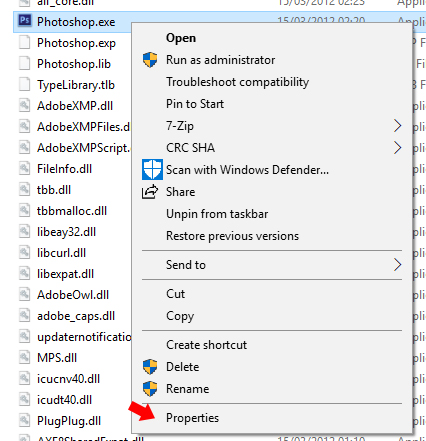 Then click on the "Compatibility" tab and click "Change high DPI settings".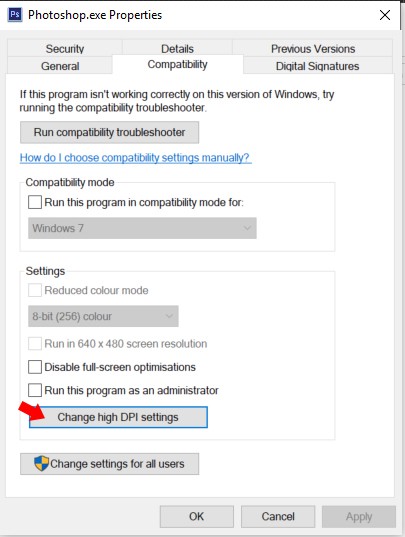 At the bottom, check "Override high DPI scaling behaviour" and select "System" from the drop down.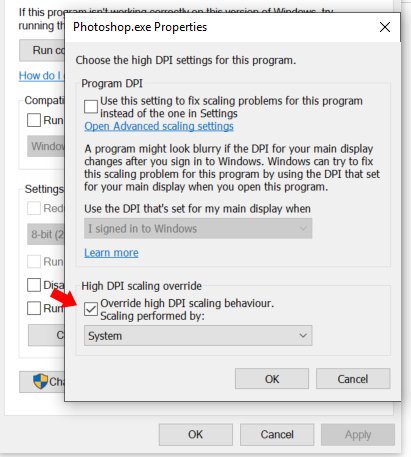 Click "OK" and "Apply", that's it!