I was approached by Purple Monkey Recruitment to build them a fully responsive, bespoke WordPress website to manage their job listings and enquiries. They had a really good idea about the layout they wanted, so it was a straight forward design process.
Functionality included a jobs board, the ability to add featured jobs and to be able to a member of staff to a job posing. Job applications automatically go to the correct consultant with the correct job reference and jobs can be filtered by location and job title. WordPress is a great way to build this type of site.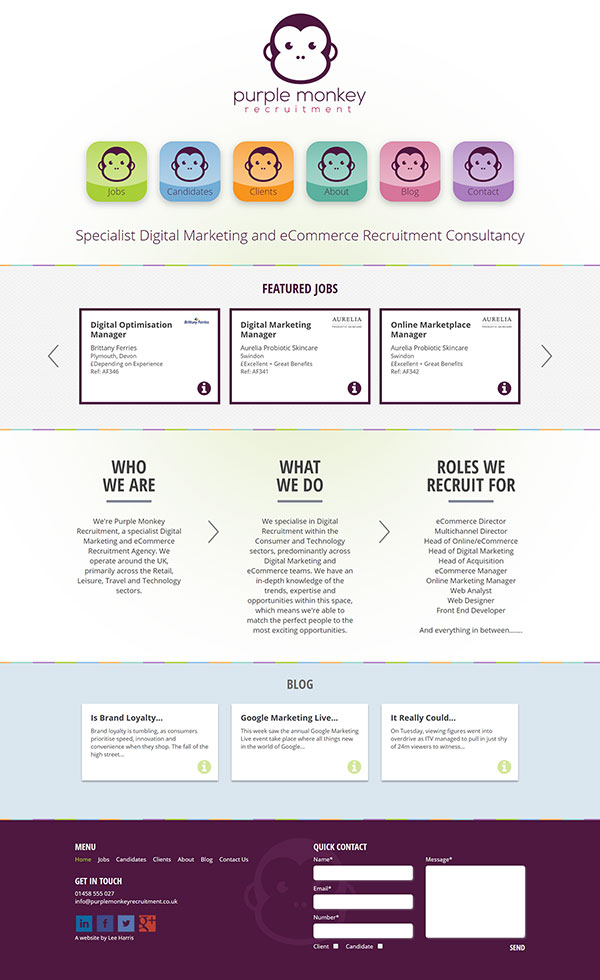 Services Provided: Design, responsive development, custom built WordPress theme, HTML5, CSS3, jQuery and PHP.
Visit site